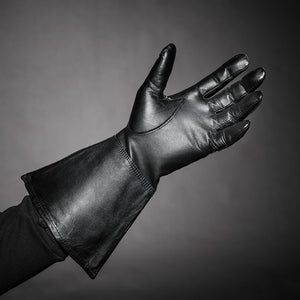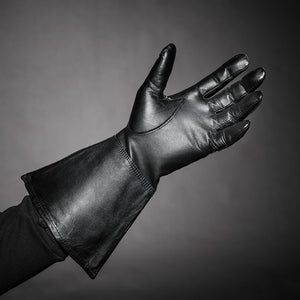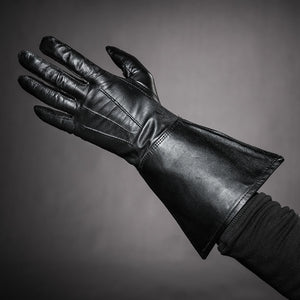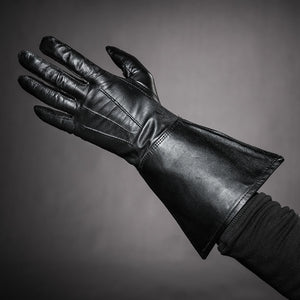 SPECIAL DEAL
TG 650 LEATHER GAUNTLET GLOVES
Experience the high performance 302 PATROL police glove in a Gauntlet Style.
These classic black leather Gauntlets are styled to resemble the look and feel of the famous Damascus D302 Ultra Thin Caretta Police Gloves. As you slip into the 650 ENFORCER's, you will find that the above the wrist design will easily fit over the sleeves of either a jacket, leather shirt, or any other piece of leather gear you might choose to wear. Complete coverage has never felt so good.

650 ENFORCER Police Gloves come in Black.
Sizes 7-12.